Beta testers wanted
====================
written by Cynthia Fridsma
====================


Horizon QCMS 5.0 beta version is now available only via our beta site. Feel free to check it out at http://beta.hnqcms.com
The final release of Horizon QCMS 5.0 will be at the end of February or at the latest early in March.
Before deploying the final release, we need your help, you can do that by downloading the beta version and email us your findings. With your help, we can create a better version.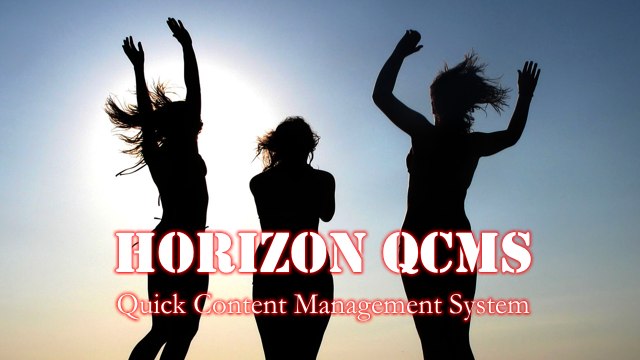 Special announcement
====================
written by Cynthia Fridsma
====================

We are currently working on a new version of Horizon under the code name : Event Horizon

Click here if you want to see a glimpse of "Event Horizon" in the photo gallery.

Click here for the direct download of the latest version of Horizon QCMS
Horizon QCMS version 4.1
Amsterdam, December 31, 2013

Horizon QCMS 4.1 is a user friendly Content Management System, loaded with many useful tools to maintain your website.
If you're interested in Horizon QCMS then we would like to suggest to download version 4.1!

What's new?

Adding a URL Rewrite variable in the configuration file so that you can easy switch to URL rewrite, without changing your HTML template.

Improved navigation manager: so that you can change the order of all your articles (not only the main articles),

Youtube movies will no longer show related videos at the end of the video.
You can now easily configure Horizon QCMS to login in with your email address (the default settings) or with your username.
CRM tickets: you can now directly send an email to your clients with CRM tickets. Your clients will receive your respond by email, and they can check the status of the email ticket via a URL on your website. They can also send a direct response via a form on your website until the ticket is closed by you.

JQuery Slideshow integration
Simple Gallery with more display options, choose between JQuery Shadowbox, Yoxview or Photobox. The default value is Photobox....
You can now download Horizon QCMS 4.1!
Worldwide downloads of Horizon QCMS
Source : sourceforge.net

Horizon QCMS downloads

downloads
3.0

50
3.2a

33
3.3

48
3.4
149
3.5.1

26
3.5.2.a
10
3.5.2.b
236
4.0
222
4.0 patch
6
4.0 ->4.1
4
Upgrade -> 4.1
4
Horizon 4.1 full product
74


Total downlaods : 862






Horizon Quick Content Management System 4.1
Features
* Improved security when compared with previous versions of Horizon *
* You can be now easy configure horizon to login with your username instead of your email address.
* Improved Gallery Upload function
* URL Rewrite option via the configuration file
* Jquery slideshow integration
* CRM Tickets (contact your customers via CRM)
* CRM (Customer Relationship Management)
* CAPTHCA form proteciton
Automatic Navigation.
Youtube, GoogleMaps, GoogleTranslate and Facebook plug-ins.
Uses MySQL database.
PHP 5 application.
Powered with the best WYSIWYG editor in the world: Xihna.
Support for URL rewrites.
The possibility to create members only webpages.
Change the layout of your site with a blink of an eye.
Password recovery tool.
Change userlevels or block users.
Change the layout of a web page, so that you can have different layouts for the same website...
Support for various multimedia files, including MP3 and MP4.
It's now possible to insert your own PHP code in an article.
Visitors can become a member of your site if you allow it.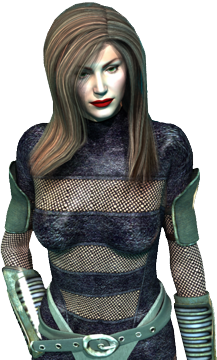 Tips

Vulnerabilities in Horizon QCMS
Like many modern software packages, Horizon QCMS is updated regularly to address new security issues that may arise. Improving software security is always an ongoing concern, and to that end you should always keep up to date with the latest version of Horizon QCMS. Older versions of Horizon QCMS are not maintained with security updates.


Reporting Security Issues
If you think you have found a security flaw in Horizon QCMS, you can help by reporting the issue.
Click here to report a security flaw
What has Horizon QCMS 4.1 to offer?
Horizon QCMS 4.1 supports real-time version check
You can upgrade from any version of Horizon QCMS to 4.1 via upgrade/upgrade.php after you have downloaded version 4.1 from source forge.
Horizon has a form builder with CAPTCHA protection.
Horzion QCMS 4.1. has a PDF generator.
Horizon QCMS 4.1. fully supports URL_REWRITE
Horizion QCMS 4.1 is more secure and better protected against SQL injections. Horizon also loads the navigation menu faster.
Horiozon QCMS also supports MySQLI

No more need for the QCMS control panel tag.
If you're upgrading from a previous version, then you will need to remove the control panel tag from your html web templates that you can find in the themes' directory.
If you use the FormBuilder and a visitor is using your web form, then the information will be sent to you by email, and the information will be stored in the MySQL database so that you can assess it with the CRM module.
Horizon 4.1 now also offers CRM tickets. You can now send messages directly to your clients.
Simple Gallery now comes together with JQuery Photobox.

Check the tutorials on the wiki pages (www.hnqcms.com/wiki)
Improved database framework: it's now faster and more secure.